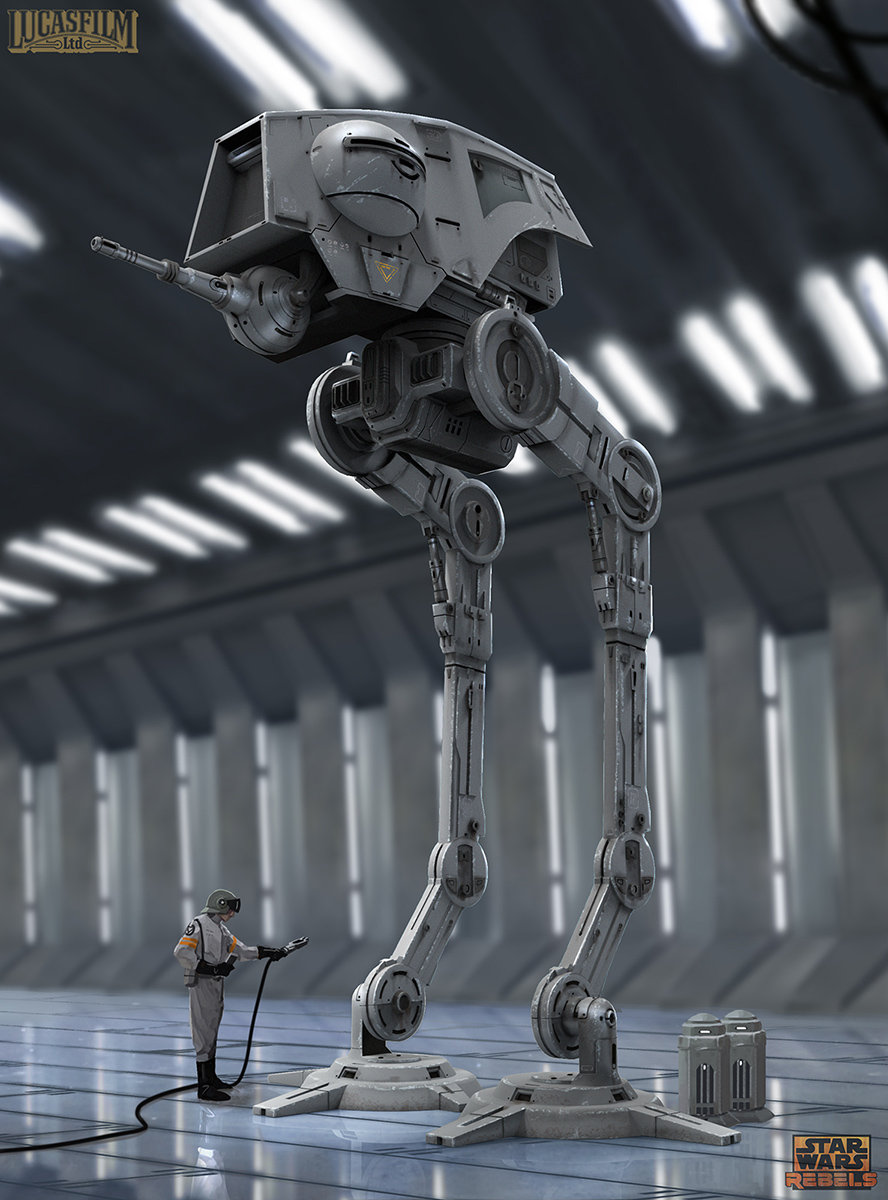 Star Wars is copyright Lucasfilm Ltd/ Disney.
The AT-DP concept created for the recently released TV show Star Wars: Rebels. The concept was based on an unused original design sketch by Joe Johnston for The Empire Strikes Back. I reworked the design to fit the animated show in later stage of the design along with working out the interior cockpit...but for the most part the Joe Johnston-design is intact. It was a great fun working on another piece of classic Star Wars. Be sure to watch this guy in action by tune in to the show!
Done for Lucasfilm 2013.