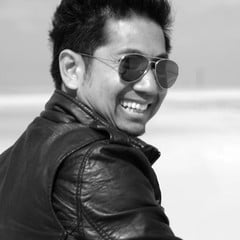 Pat Presley
-- Freelance Concept Designer --
California, United States of America
Summary
I am specialized in concept design and visual development. For over 10 + years, I have been working across the entertainment spectrum from Animations, Films, Video Games and Theme Parks Design. I've helped create design solutions that are production-ready and visually exciting for many high profile clients and projects.
Clients:
-Lucasfilm
-20th Century Fox
-Paramount Pictures
-Warner Bros Studios
-Massive Black Inc.
-Walt Disney Toon Studios
-Walt Disney Imagineering
-Walt Disney Interactive
-Intel
-Nvidia
-Amazon Game Studios
-Unknown Worlds Entertainment
-Hasbro
-Wizards of The Coast
-DeNA Games
-Stardock Games
Skills
Concept Design
Concept Art
Environment Design
Transport Design
Illustration
Software proficiency
Productions
Movie

X-Men: The New Mutants

Year

2018

Role

Concept Artist

Company

20th Century Fox

TV Production

Star wars: Rebels

Year

2014

Role

Concept Designer

Company

Lucasfilm
Experience
Concept Designer at Lucasfilm

San Francisco CA

January 2008 - September 2013

Concept Designer for various Star Wars projects.